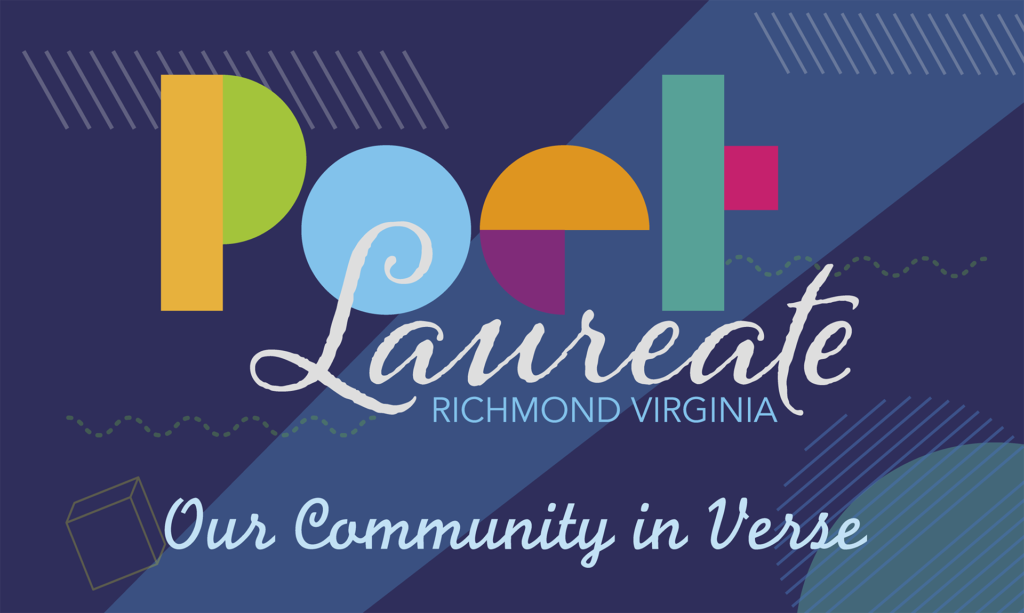 Richmond: Our Community in Verse
The City of Richmond announces our first Poet Laureate position. This role is open to all of our area's talented poets. The Poet Laureate will possess a dedication to their craft and will work to raise greater appreciation for the reading and writing of poetry through community engagement. This unique opportunity enables the poet to reflect their love of poetry and make poetry and literature readily accessible to residents and visitors to the City of Richmond.
Why does Richmond need a Poet Laureate?
Richmond is known for its creativity. And this creative spirit and energy is helping us navigate through COVID 19 and rebuild our community. Providing hope and renewal, we continually find solace in the writings of others and their shared experiences. In Virginia, we have 3 cities designated with their own Poet Laureate positions. Given our creative community, we are inspired to highlight Richmond as a Literary and Creative City with a proclamation to establish a Richmond Poet Laureate.
---
Duties and Projects
Two-Year Commitment: The position runs from April 2023 – March 2025.
Project Autonomy: The Poet Laureate of Richmond will have the freedom to create and develop their own projects during their tenure. The primary goal is to promote poetry throughout the City of Richmond. Examples: serve as an honorary guest and read from their body of work at City-wide events, work with schools, library system, recreation or senior centers, and at community festivals. Coordination of activities will be with the Department of Human Services.
Annual Honorarium: The Poet Laureate position will receive an annual honorarium of $4,000.00 per year ($8,000.00 in total for the 2 years).
Eligibility
Applicant must be a resident of Richmond or the surrounding counties (Henrico, Chesterfield, Hanover, Goochland, New Kent) for the last 10 years.
Applicant must at least 21 years old.
Whether or not the applicant's published their work or how they've published will not determine their eligibility. The selection process will give weight to the applicant's commitment to the Richmond community and dedication to the craft of poetry.
Deadline
We will receive applications from December 1, 2022– February 1st, 2023. Selection announcement anticipated on April 2023- the beginning of National Poetry Month. Applications close promptly at 11:59 p.m.
---
Program Goals
The Poet Laureate will:
Be an advocate for poetry by providing access to poetry throughout the city.
Give us another opportunity to use the power of words to heal wounds, open hearts and minds, and weave us closer together.
This project will:
Highlight the talented poets in our community and showcase the diversity of this art form.
Bring the literary community together to establish the guideline for this position. Richmond is an interesting crossroad of readers, the curious, and artists/poets. Our committee has representatives from City departments, Arts and culture groups, and publishers and booksellers.
---
Please click THIS LINK to apply to be the Richmond City Poet Laureate for 2023 to 2025.
The application opens December 1st, 2022 and closes on February 1st, 2023.